This is a fast reading book that will make you shiver and shake as Dana helps to look for a Mom and her 2 daughters. The Mom is ultimately found dead--but the two girls are no where to be found. The search is on!! Meanwhile Dana stumbles upon another murder victim. She is almost certain that pig-head who let her live but with scars from a previous book is involved somehow. He gets really involved - why--you won't believe it!!
About the Book
: (from Amazon)
Dana makes a grisly discovery while assisting the police search for a mom and her two daughters on Devil Mountain.
Dana is asked to assist in the search for Johnny's sister only to discover she's dead and her two daughters are missing. To make matters worse, she unearths the remains of someone connected to the man hunting her.
Can she solve the murder before Travis strikes again, or will he finally get what he wants?
A fast-paced thriller with unforgettable characters and spine-chilling suspense. DEVIL MOUNTAIN is part of a gripping complete series that will leave you turning pages late into the night.
Read a Chapter or Two Here
Purchase the Book Here
About the Author
: (from Amazon)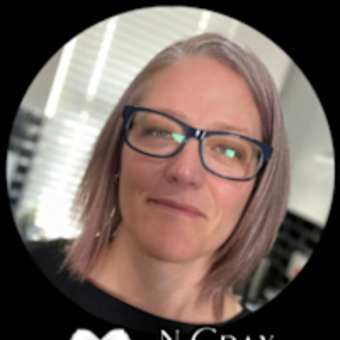 N Gray lives in Cape Town, South Africa with her daughter. During the day she's an analyst and provider profiler for a medical insurance company. At night, she types on her curved keyboard creating fictional characters some may love, and others you want to kill yourself.
She writes in four genres; urban fantasy, thriller, horror and paranormal romance. There's a series out in each but only recently dipped her toes in PNR.
To know more sign up for her no-spam newsletter and receive a free ebook: https://www.ngraybooks.com/join-my-newsletter
Authors Website
Facebook
Twitter
Bookbub
Goodreads
All opinions expressed are my own honest opinions. For more information please check my
Disclosure Statement. Our giveaways are in no way sponsored or promoted by Facebook or Google.