A fantasy book that will keep you entranced and reading until the end! Will Scout be able to overcome many obstacles to save the life of her powerful father?
About the Book
: (from Amazon)
Searching for the Mask of Immortality proved more challenging than Scout anticipated.
It's taken Scout a year to get her life in order. She's working with her mom, Blaire, in her Ulysses Assassins business with her partner, Ralph. And the powers her father, Victor, had passed down to her, were changing her.
When a ball of flames from her past took her back to the Underworld to search for the Mask of Immortality, nothing was as it seemed. She could trust nobody, and it turned her world upside down.
She also discovered secrets that were better left unknown, and now others were in danger...
Meet Scout, a half-breed who extracted souls with her hands, and wielded her father's powers. But being a child of the Lord of the Underworld didn't come without its challenges.
Read a Chapter or Two Here
Purchase the Book Here
About the Author
: (from Amazon)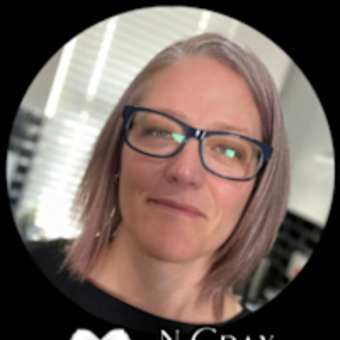 N Gray lives in Cape Town, South Africa with her daughter. During the day she's an analyst and provider profiler for a medical insurance company. At night, she types on her curved keyboard creating fictional characters some may love, and others you want to kill yourself.
She writes in four genres; urban fantasy, thriller, horror and paranormal romance. There's a series out in each but only recently dipped her toes in PNR.
To know more sign up for her no-spam newsletter and receive a free ebook: https://www.ngraybooks.com/join-my-newsletter
Authors Website
Facebook
Twitter
Bookbub
Goodreads
All opinions expressed are my own honest opinions. For more information please check my
Disclosure Statement. Our giveaways are in no way sponsored or promoted by Facebook or Google.