Barbara Santos decides that she is going to look into their law firms newest client. He swears he is innocent. She uses decidedly unorthodox methods as she and her office mate delve into the truth of this matter. The office receptionist is a piece of work--and does not like the Pumpkin Spice cupcakes Barbara bakes abd brings into the office--but everyone else-including the boss do!!
Will she be able to prove the client innocent---or guilty as sin!
About the Book
: (from Amazon)
Alan Danzabar has been accused of having been involved in a blatant bank robbery that resulted in the shooting death of a security guard. All fingers are pointing at Alan by others who have been arrested and ultimately confessed to the crime, but Alan insists that he is innocent.
Will he get off the hook with the help of J. Wilfred & Company, particularly an employee there by the name of Barbara Sandosa who takes it upon herself to dig much deeper to uncover the truth in ways that her boss would never dream of? Or will Alan Danzabar be exposed as a liar and a killer?
Read a Chapter or Two Here
Purchase the Book Here
About the Author
: (from Amazon)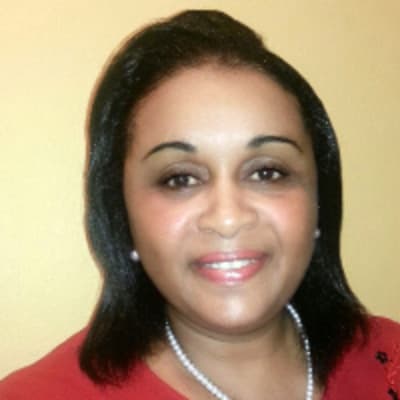 Tanya R. Taylor has wowed readers with her riveting plots and compelling themes.
She is the author of several #1 bestsellers on Amazon and published her first book titled: 'A Killing Rage' as a young adult.
She has worked in the Financial arena and is also a seasoned ghostwriter. Her book 'Cornelius' climbed to #1 in the Teen & Young-adult Multi-generational Family Fiction category. And her supernatural, suspense/thrillers - 'CARA' and 'INFESTATION: A Small Town Nightmare' are multiple times #1 international bestsellers.
America's Most Haunted tweeted about her book 'Haunted Cruise': "With HAUNTED CRUISE: THE SHAKEDOWN, Tanya R. Taylor Joins Ranks of Horror Greats."
Tanya writes in various genres including: Paranormal Romance, Fantasy, Thrillers, Science-fiction, Mystery and Suspense.
She has a passion for the welfare of children. Her hobbies include: Reading, writing, and researching. She's also keen on documentaries and is planning to pursue a degree in Psychology.
SIGN UP TO BE NOTIFIED OF NEW BOOK RELEASES & GIVEAWAYS! Just copy and paste this link into your browser: http://www.subscribepage.com/q7q8j7_copy2
Author's Website
Facebook
Twitter
Bookbub
Goodreads
All opinions expressed are my own honest opinions. For more information please check my
Disclosure Statement. Our giveaways are in no way sponsored or promoted by Facebook or Google.