Whatever you do--do not call the Fixer in times of trouble!! This Demon will come back and collect--in spades.
This Demon had his own problems and only a Fae doctor could help him. His family was out to get him to return to the fold and he really didn't want to.
Lots of fantastic fantasy things going on. I did get worried at one point--luckily alls well that ends well.
Truthfully I rarely read this type of book-(paranormal romances)-I have to admit, I enjoyed this one.
About the Book
: (from Amazon)
When you make a deal with a demon, beware of the fine print.
If you find yourself in trouble and in desperate need of help. Call the Fixer. The payment? That depended on what you could afford, or you could arrange a payment plan with him.
When I needed his help, I had nothing he wanted and he promised to return. And when he did. I had to pay him the one thing I couldn't part with.
Read a Chapter or Two Here
Purchase the Book Here
About the Author
: (from Amazon)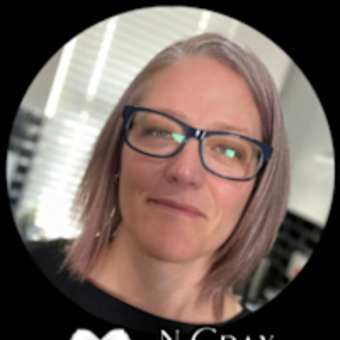 N Gray lives in Cape Town, South Africa with her daughter. During the day she's an analyst and provider profiler for a medical insurance company. At night, she types on her curved keyboard creating fictional characters some may love, and others you want to kill yourself.
She writes in four genres; urban fantasy, thriller, horror and paranormal romance. There's a series out in each but only recently dipped her toes in PNR.
To know more sign up for her no-spam newsletter and receive a free ebook: https://www.ngraybooks.com/join-my-newsletter
Authors Website
Facebook
Twitter
Bookbub
Goodreads
All opinions expressed are my own honest opinions. For more information please check my
Disclosure Statement. Our giveaways are in no way sponsored or promoted by Facebook or Google.