I haven't read the first in this series-YET. After reading Zyklon which can be read as a stand alone--I am off to purchase Fava!! This novel will chill you to the bone. Descendants of Nazi SS are being murdered by the same gas the Nazi's used in the concentration camps--Zyklon.
But who is this serial killer? Francine Vega is a newspaper reporter who is bound and determined to figure out who it is--while having to report on a very convoluted Presidential campaign.
There is no way you will figure this one out--I was flabbergasted at the truths that are revealed and who the killer actually is!!
About the Book
: (from Amazon)
In the second book of the Fava series, Action 6 News's Francine Vega hunts for the Zyklon Killer before he can kill again while at the same time reporting on a heated presidential campaign. The more she digs into each story, the more they converge to expose an explosive truth that could rock the country to its core.
Read a Chapter or Two Here
Purchase the Book Here
About the Author
: (from Amazon)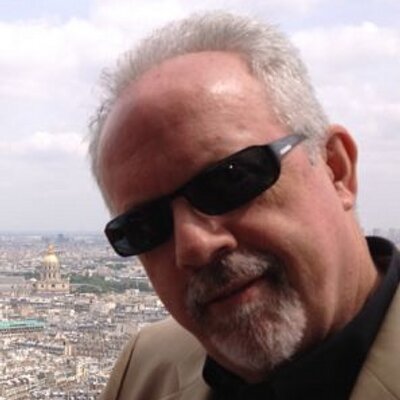 Picture from Twitter
John Hazen came to writing novels relatively late in life, but once he started he hasn't looked back. Degrees from Rutgers, The New School and New York and NYU buttress a lifelong passion for learning and a love of history. Inspired by Lynn, his wife of over thirty years, he pursued the dream of becoming an established author and is now working on his fifth book. John and Lynn love to travel, and the experiences of those travels find their way into his writing. John's reading tastes are eclectic, ranging from histories to classic novels to an occasional piece of modern trash. His absolute "must reads" are Harper Lee's To Kill a Mockingbird, J.K. Rowling's Harry Potter series and Doris Kearns Goodwin's No Ordinary Time.
Author Website
Facebook
Twitter
Goodreads
All opinions expressed are my own honest opinions. For more information please check my
Disclosure Statement. Our giveaways are in no way sponsored or promoted by Facebook or Google.