As promised I purchased and read the first in this series (
see my review of the second Zyklon here
).
This one will keep you on your toes and holding your breath as Francine Vega tries to stop either the end of the world or WWIII from occurring. Special Agent Will Allen accompanies her-he is one of the few people who believe the threat is real. There are just too many high officials in a couple of different countries all in on this--can they stop it all--will they survive it.
The twists and turns will keep you reading. This can also be read as a stand alone--although I would suggest you start with the first book in the series! Do as I say--not as I do!! But in any case--read it!!
About the Book
: (from Amazon)
The biggest story of Francine Vega's career could end her life...or start World War III. Francine is a rising TV news reporter in New York City. Despite her brains, beauty and a growing following, she is stuck covering local interest stories. That is until her career literally hits the jackpot when the winner of a $450 million dollar lottery tells Francine that he is committed to using his new fortune to avenge his brother's killing at the Pentagon on 9/11. His seemingly crazy plan is backed by more than just money-he is in league with a ruthless and powerful Army Colonel gone rogue, religious extremists and co-conspirators in the highest levels of government. Francine teams with FBI Special Agent Will Allen, one of the few people who believe the threat is real, in a desperate race across three continents to stop the plot before it's too late.
Read a Chapter or Two Here
Purchase the Book Here
About the Author
: (from Amazon)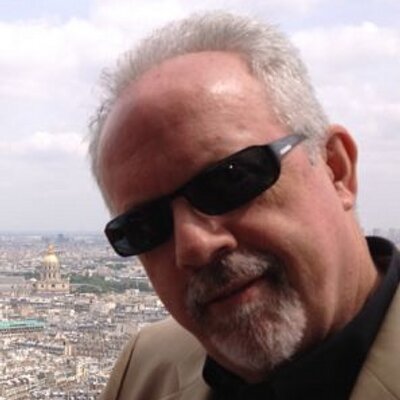 Picture from Twitter
John Hazen came to writing novels relatively late in life, but once he started he hasn't looked back. Degrees from Rutgers, The New School and New York and NYU buttress a lifelong passion for learning and a love of history. Inspired by Lynn, his wife of over thirty years, he pursued the dream of becoming an established author and is now working on his fifth book. John and Lynn love to travel, and the experiences of those travels find their way into his writing. John's reading tastes are eclectic, ranging from histories to classic novels to an occasional piece of modern trash. His absolute "must reads" are Harper Lee's To Kill a Mockingbird, J.K. Rowling's Harry Potter series and Doris Kearns Goodwin's No Ordinary Time.
Author Website
Facebook
Twitter
Goodreads
All opinions expressed are my own honest opinions. For more information please check my
Disclosure Statement. Our giveaways are in no way sponsored or promoted by Facebook or Google.