This book which is non fiction is one of the best I have read. I normally stay far away from non fiction--this one caught my eye. It is essentially the diary of Marie Romanov during the last few days before she and her entire family were killed. It reads like a novel--but it is truth. It perfectly captures what went through all their heads during their final incarceration. The characters come to life in a way you won't believe.
Even if you are not into history--I really think this book will change your mind. It certainly did mine.
About the Book:
(from Amazon)
"July 17, 1918—from the writings of Marie Nikolaevna Romanova, age 19. Midnight, in bed with her sister, Anastasia (Shvybz), in the Ipatiev Mansion in Ekaterinburg, during the last night of their lives.
So much of my story unfolds by moonlight. This is a tale of midnight wakings and forced marches before dawn. Since this nightmare began, I do not dare undress, even to go to bed. I wear my dressing gown, my hair is prepared, and my shoes are set beside me. I have no idea when we will be summoned to rise. We have moved, as in the worst of dreams, slowly toward this place. There is no logic other than the sleepwalker's obedience—to follow instruction which we cannot resist: an actual lunacy.
Now, I have control only of this—my record of what happened to us, to me. I have committed a single sin, my one terrible transgression. I pray to be absolved.
In this recording of memory lies all meaning to my life. Let my will prevail in this, my ultimate wish, to salvage something of value from this tragedy. The rest, as my mother says, is in God's hands.
When I look back, as I must in the short time allotted to me now, I can see the exact moment when our lives changed: at last light, on the thirteenth of March, 1917."
Here, in startling new historical detail, based on original diaries and letters, is the Romanov tragedy told from the point of view of the Tsar's third daughter, Marie, Anastasia's closest, older sister. Marie's story is unique-only Marie crossed the frozen Siberian river with her parents, and only Marie shared the full 78 days and nights in 'The House of Special Purpose.'
Read a Chapter or Two Here
Purchase the Book Here
About the Author:
(from Author's Website)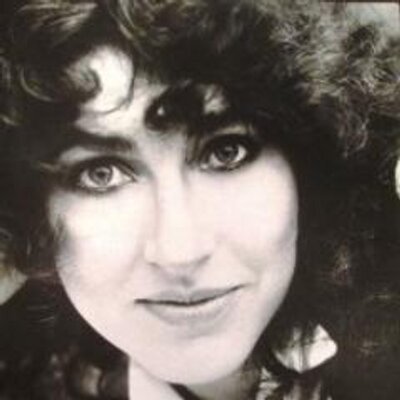 Pic from Twitter

LAURA ROSE is a writer of Russian descent, whose work is very popular throughout the Russian Federation. She has made six trips to Russia to explore the key sites of the Romanov's final year, exile and execution. In Pravda, she was reviewed as "an American with a Russian soul." For the last ten years, she has been obsessed by the Romanov history, especially their final exile in the Ipatiev Mansion, "the House of Special Purpose" and has researched that time period, drawing upon primary sources such as the diaries and letters, written by the Romanovs, and their retinue. A self-confessed "Romanov-phile", Laura found herself especially drawn to the third daughter, Marie, who was closest to Anastasia. The author's obsession led her to The Alexander Palace for a private tour and then to follow the "Execution" route from the place where the family was slain, now a "Church on the Blood", through the shadowed Koptyaki forest to the two burial sites.
Author's Website
Facebook
Twitter
Goodreads
All opinions expressed are my own honest opinions. For more information please check my
Disclosure Statement. Our giveaways are in no way sponsored or promoted by Facebook or Google.