It is all too easy to blame someone for something if they have had even a little trouble in the past. Thank heavens for Father Joe McCullen. He knew the person accused of murdering the Nun did not do it. It took quite a bit to find out who did do it, while holding his congregation to their supposed religious beliefs!
The Nun who was murdered was not the nicest person and very few of the other Nuns really liked her. But could one of them have done it? This clean cozy will keep you reading in order to find out.
I have read a few of this author's novel--but they were ghost stories. I definitely loved those--but am looking fotward to reading the rest of this cozy series!!
About the Book
: (from Amazon)
A murdered nun. A convent full of suspects. Who could have committed such a horrible crime?
Father Joe McCullen is no ordinary priest. He has a heart of gold, but he's no pushover.
Very little passes his ears or his eyes and he can smell a "rat" from a mile away.
The community of Old Providence is held by higher standards by the beloved priest, yet "skeletons" still manage to creep out of the closets of his faithful parishioners every now and then, and oftentimes are not headed anywhere in the direction of the confessional.
Join Father Joe McCullen on the most extraordinary, eyebrow-raising adventures of mystery, suspense, humor - and surprise after surprise!
Read a Chapter or Two Here
Purchase the Book Here
About the Author
: (from Amazon)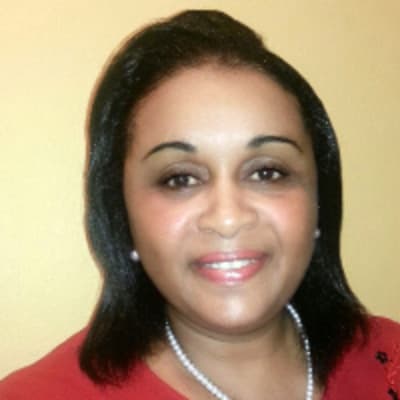 Tanya R. Taylor has wowed readers with her riveting plots and compelling themes.
She is the author of several #1 bestsellers on Amazon and published her first book titled: 'A Killing Rage' as a young adult.
She has worked in the Financial arena and is also a seasoned ghostwriter. Her book 'Cornelius' climbed to #1 in the Teen & Young-adult Multi-generational Family Fiction category. And her supernatural, suspense/thrillers - 'CARA' and 'INFESTATION: A Small Town Nightmare' are multiple times #1 international bestsellers.
America's Most Haunted tweeted about her book 'Haunted Cruise': "With HAUNTED CRUISE: THE SHAKEDOWN, Tanya R. Taylor Joins Ranks of Horror Greats."
Tanya writes in various genres including: Paranormal Romance, Fantasy, Thrillers, Science-fiction, Mystery and Suspense.
She has a passion for the welfare of children. Her hobbies include: Reading, writing, and researching. She's also keen on documentaries and is planning to pursue a degree in Psychology.
SIGN UP TO BE NOTIFIED OF NEW BOOK RELEASES & GIVEAWAYS! Just copy and paste this link into your browser: http://www.subscribepage.com/q7q8j7_copy2
Author's Website
Facebook
Twitter
Bookbub
Goodreads
Anyone 18 years of age or older may fill out the Rafflecopter below for a chance to be the 1 lucky winner WW of either a $25 Amazon GC or $25 PayPal. Rafflecopter will be used to pick the winners. I will email the winner who must reply to my email within 48 hours with the email address they want the selected prize sent to. I will then forward this info to the author who is responsible for getting the prize to the winner.
a Rafflecopter giveaway
All opinions expressed are my own honest opinions. For more information please check my
Disclosure Statement. Our giveaways are in no way sponsored or promoted by Facebook or Google.