When I first starting reading I saw the number of pages and thought--well this may take me a while. I could not have been more wrong!!
This novel is action from beginning to end and I really was able to get through it in one sitting--I just could not put it down! It takes you from Alaska--to the southwest of America-then back to Alaska. Who will live and who will die--and just who put those people in suspended life 800 years ago? The ending had me questioning who those people were and were they still around-albeit in the ancients bodies. I will have to read the next in this series to quench my thirst for knowledge! Get ready for quite an adventure read!!
About the Book
: (from Amazon)
We are writing with some fabulous news! ICE has been named the Winner in the ACTION/ADVENTURE category of the 2016 Next Generation Indie Book Awards. Congratulations!" Next Generation Indie Book Awards The debut bestseller that has sold more than 400,000 Kindle and paperback versions!
ICE! Archaeologist Leah Andrews stumbles upon something inexplicable in southwestern New Mexico: inside a dark cavern lies an undiscovered, Native American cliff dwelling abandoned for 800 years. While twisting through one of the narrow underground passageways, Leah's flashlight illuminates the remains of a violent massacre. Ancient human remains—all slaughtered in a long-ago massacre—cover the cavern floor, along with several brilliantly colored, granite crystals. The rare gems are native to only one place on earth: a frozen mountain range in central Antarctica. Could Native Americans have traveled to the frozen continent of Antarctica 800 years before the first known human exploration? If so, how? And why? There's only one person who can get Leah to those mountains in Antarctica: her estranged husband and climbing guide Jack Hobson. At their destination, they make a stunning discovery that will change history and science forever. But Leah's team is far from the only interested party. As her secret makes its way to the highest levels of government, a race to seize the Russian-claimed Antarctic territory brings the world to the brink of nuclear conflict.
Read a Chapter or Two Here
Purchase the Book Here
About the Author
: (from Amazon)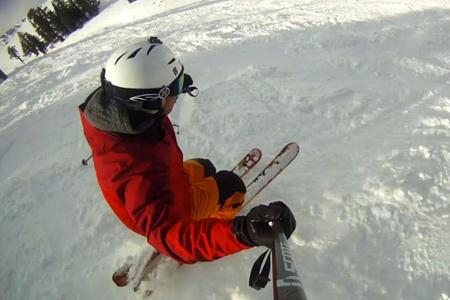 I am a full-time writer based in Tiburon, California. The bestselling ICE Trilogy is now complete.
Look for my next novel, VORTEX late 2021.
http://www.writingthrillers.com
Author's Website
Facebook
Twitter
Bookbub
Goodreads
All opinions expressed are my own honest opinions. For more information please check my
Disclosure Statement. Our giveaways are in no way sponsored or promoted by Facebook or Google.