This is a really short story that will have you reading non stop-Lots of twists and turns and great characters! If the ending does not bring a smile to your face--nothing will!
About the Book
: (from Amazon)
All I had to do was hand over the package. What could go wrong?
The Package is a fun-filled action thriller which hopefully will leave a smile on your face. It features characters from the Dana Mulder series and this short story ends happily.
Stephen Couch's review of The Package "A simple but shady errand leads to escalating chaos. "What could go wrong?" the story asks at the beginning. But if every action has an equal and opposite reaction, does that mean that everything going wrong for our heroine means something is going right for someone else...? Great action and a killer, upending twist make this a story to devour, then savor."
*Previously published in the Make Them Pay Thriller Anthology
Read a Chapter or Two Here
Purchase the Book Here
https://www.amazon.com/Package-short-story-Mulder-Suspense-ebook/dp/B09772ZPTG/ref=sr_1_1?dchild=1&keywords=The+Package+N+gray&qid=1624399660&sr=8-1
About the Author
: (from Amazon)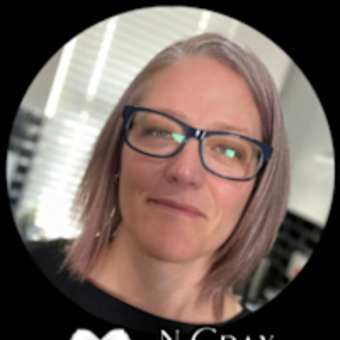 N Gray lives in Cape Town, South Africa with her daughter. During the day she's an analyst and provider profiler for a medical insurance company. At night, she types on her curved keyboard creating fictional characters some may love, and others you want to kill yourself.
She writes in four genres; urban fantasy, thriller, horror and paranormal romance. There's a series out in each but only recently dipped her toes in PNR.
To know more sign up for her no-spam newsletter and receive a free ebook: https://www.ngraybooks.com/join-my-newsletter
Authors Website
Facebook
Twitter
Bookbub
Goodreads
All opinions expressed are my own honest opinions. For more information please check my
Disclosure Statement. Our giveaways are in no way sponsored or promoted by Facebook or Google.