This is a novella which generally means it is short and easily read. This one will give you the background of the series to come so the author suggests you read this one first then keep going with the next-which I am definitely planning on doing! All the rest can be read as stand alone.
Reverend Cici Gurule has an identical twin sister. They are and always have been connected in their minds. The second her sister dies-Cici knows it. Her boyfriend who she is supposed to be going to Peru for a project is less then sympathetic. Cici rushes to where her sister was and finds that her sister's fiance is angry--The only one who truly cares is an old friend who happens to be a detective.
They team up to find out what happened and to figure out who murdered the sister--
Not too long after this comes the cliffhanger-------I wanna know more!!
About the Book
: (from Amazon)
Anna Carmen died six hours ago. Cici knew the exact moment because she'd swear until the day she died her sister said her name in a soft, broken voice just as Cici's mind switched off...
Few people have ever experienced a connection like the one Cici Gurule and her sister had. The women weren't just twins; they were identical.
Yes, were.
Now, Cici must learn to live without her sister...
...and deal with her unsolved murder and a cold trail.
◆Please note: This is a companion novella that should be read prior to A Pilgrimage to Death as it offers further insights into Cici, Sam, and the murder of Anna Carmen. It ends on a cliffhanger.◆
Although these books are best read in order, as a series, the rest (after A Pilgrimage to Death) can be read as a standalone. The correct order is:
Identical Death
A Pilgrimage to Death
A Heritage of Death
An Artifact of Death
A Revelation of Death
A Counsel of Death (late 2021)
Read a Chapter or Two Here
Purchase the Book Here
About the Author
: (from Amazon)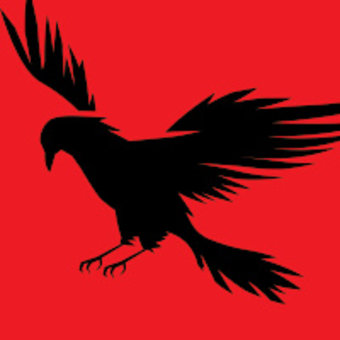 J. J. Cagney is the mystery/thriller pen name of USA Today bestselling author Alexa Padgett. Her debut mystery, A Pilgrimage of Death, was named to Kirkus Reviews' 100 Best Books of 2018, 2019 National Indie Excellence Awards winner, and Goodreads Best Mysteries of the 2010s.
Cagney holds a bachelor's in international marketing and spent part of her twenties as the marketing director for an elite sports management firm. And, yes, she did her requisite stint with a dotcom back in the early 2000s, first as a marketing coordinator and then as a content manager. She's penned work for a variety of websites and magazines, and she worked as a literary agent for Irene Webb Literary.
She lives in northern New Mexico with her husband, children, about a million fish, and their Great Pyrenees, Ash. Kirkus Reviews called Cagney's latest mystery, An Artifact of Death, "An exhilarating entry in a thoroughly enjoyable series."
Author's Website
Facebook
Twitter
Bookbub
Goodreads
All opinions expressed are my own honest opinions. For more information please check my
Disclosure Statement. Our giveaways are in no way sponsored or promoted by Facebook or Google.