This relatively short novel will keep you glued to the book--it is definitely a tale that will stick with you for years to come! Tanya R. Taylor certainly knows how to write novels that will make you shiver. This is the second book I have read by this author!
When the new neighbors move in to the house across the street all seems normal--okay maybe the wife isn't all that friendly--When their 17 year old is visited by an apparition at night no one believes her--then the Mom is being haunted during the day.
The ending is going to shock you and you will never even see it coming!! I can't say anymore since I do not want to give any of it away!!
About the Book
: (from Amazon)
How well do you really know your neighbors? The house across the street from the Cullens is vacant and soon put up for sale. When a family from out of town moves in, they have no idea that their new life in a new home won't be anything even remotely close to what they expected. Seventeen-year-old Ashley Morrison is plagued by what she soon perceives as taunts from the unseen realm. Is the house really haunted or is there something more sinister at work? The unraveled mystery comes as a total shock to the entire neighborhood and the city at large.
Read a Chapter or Two Here
Purchase the Book Here
About the Author
: (from Amazon)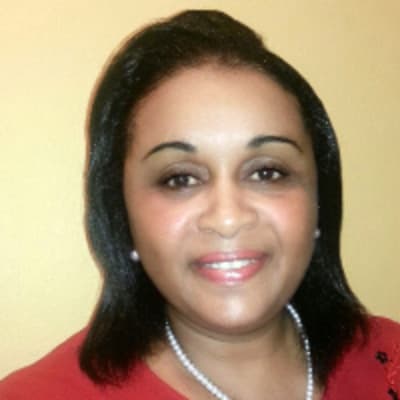 Tanya R. Taylor has wowed readers with her riveting plots and compelling themes.
She is the author of several #1 bestsellers on Amazon and published her first book titled: 'A Killing Rage' as a young adult.
She has worked in the Financial arena and is also a seasoned ghostwriter. Her book 'Cornelius' climbed to #1 in the Teen & Young-adult Multi-generational Family Fiction category. And her supernatural, suspense/thrillers - 'CARA' and 'INFESTATION: A Small Town Nightmare' are multiple times #1 international bestsellers.
America's Most Haunted tweeted about her book 'Haunted Cruise': "With HAUNTED CRUISE: THE SHAKEDOWN, Tanya R. Taylor Joins Ranks of Horror Greats."
Tanya writes in various genres including: Paranormal Romance, Fantasy, Thrillers, Science-fiction, Mystery and Suspense.
She has a passion for the welfare of children. Her hobbies include: Reading, writing, and researching. She's also keen on documentaries and is planning to pursue a degree in Psychology.
SIGN UP TO BE NOTIFIED OF NEW BOOK RELEASES & GIVEAWAYS! Just copy and paste this link into your browser: http://www.subscribepage.com/q7q8j7_copy2
Author's Website
Facebook
Twitter
Bookbub
Goodreads
All opinions expressed are my own honest opinions. For more information please check my
Disclosure Statement. Our giveaways are in no way sponsored or promoted by Facebook or Google.