My feeling is this series should probably be read in order. Of course I started with Book 2--but actually it didn't make too much of a difference.
Do you believe in ghosts who haunt old houses--The Ferguson House had remained empty for many many years. None of the the people from the town would go near it--they knew better. Then one day a family moved in and strange things started to happen to them.
Mira Cullen had come to visit her parents and decided to visit the new owners with her daughter. They were really nice people and Mira and the wife became friends as did their children.
Now this ghost was just as mean and miserable as he had been when he was alive-----other friendlier ghosts tried to intervene to no avail but were able to protect the children---until they weren't.
Mira's dying father had to step in when his grand daughter was captured---
This is a book that will make you be very aware of things that go bump in the night!!
About the Book
: (from Amazon)
A frightened child. A fearless grandfather. A nail-biting conclusion!
"My God! This can't be happening!" Andrea exclaimed, worrying less about Theo's odd behavior and more about the child's sudden disappearance. "We have to find her!"
After returning home for a family visit, Mira Cullen finds herself in front of the old Ferguson house again - a place she has blatantly avoided since the entire life-altering experience of fifteen years earlier. The only thing is...there are new residents now, but not the kind she would have ever expected to see.
Her six-year-old daughter, Rosie, has an incredible bond with her grandfather, but no one ever dreams that the little girl will be the bait an angry ghost uses to settle a score long overdue. She is in terrible danger and the love of her grandfather will be tested to the highest extreme.
The Ferguson House:
A Heart-wrenching History
An Innocent Child
Unlikely Inhabitants
The Haunting
The HUNTED!
Read a Chapter or Two Here
Purchase the Book Here
About the Author
: (from Amazon)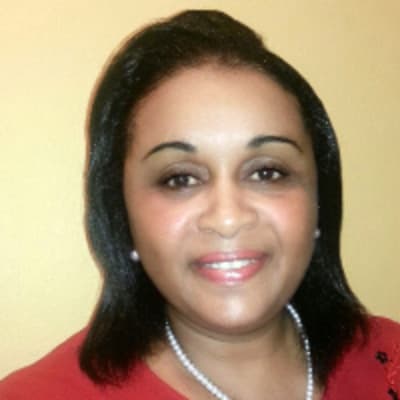 Tanya R. Taylor has wowed readers with her riveting plots and compelling themes.
She is the author of several #1 bestsellers on Amazon and published her first book titled: 'A Killing Rage' as a young adult.
She has worked in the Financial arena and is also a seasoned ghostwriter. Her book 'Cornelius' climbed to #1 in the Teen & Young-adult Multi-generational Family Fiction category. And her supernatural, suspense/thrillers - 'CARA' and 'INFESTATION: A Small Town Nightmare' are multiple times #1 international bestsellers.
America's Most Haunted tweeted about her book 'Haunted Cruise': "With HAUNTED CRUISE: THE SHAKEDOWN, Tanya R. Taylor Joins Ranks of Horror Greats."
Tanya writes in various genres including: Paranormal Romance, Fantasy, Thrillers, Science-fiction, Mystery and Suspense.
She has a passion for the welfare of children. Her hobbies include: Reading, writing, and researching. She's also keen on documentaries and is planning to pursue a degree in Psychology.
SIGN UP TO BE NOTIFIED OF NEW BOOK RELEASES & GIVEAWAYS! Just copy and paste this link into your browser: http://www.subscribepage.com/q7q8j7_copy2
Author's Website
Facebook
Twitter
Bookbub
Goodreads
All opinions expressed are my own honest opinions. For more information please check my
Disclosure Statement. Our giveaways are in no way sponsored or promoted by Facebook or Google.