This cozy mystery series just keeps getting better and better. Rags, the cat who is most definitely a kleptomaniac, albeit a cute one who can run faster then lightening when he heists objects from unsuspecting humans is at it again. Even the Sheriff believes in Rags ability to help solve crimes.
There is an old mystery about a disappearing husband which has never been solved. Rags and two of his cat friends become therapy cats at the local library and all of a sudden there is a film crew who have arrived. One of them is known to the older members of the town-but not in a good way. But where do those stairs to nowhere in the secret garden of the library really go?
The twists and turns in this one will keep you entertained. Of course, like the rest of the series there are comic moments and then of course cute baby Lily who everyone wants to hold! Yes--you should read it!!
About the Book:
(from Amazon)
Rags, the kleptomaniac cat, opens up a whole new bag of tricks, when he becomes a therapy cat in a children's reading program. A documentary film crew arrives to capture the cat in action and they get more than they bargained for. Find out how Rags handles his sudden celebrity status.
In this story, Savannah and Michael Ivey invite strangers into their home during a torrential rainstorm and learn that one of them has a sinister past. Someone is murdered, Savannah is stalked, Michael's life is threatened, and Rags helps to uncover an old mystery that, until now, has everyone baffled.
The Iveys' baby Lily is three-and-a-half-months old and, along with nine-year-old Adam, provides some sweet and warm moments throughout this fast-moving story with many twists and turns.
Read a couple of chapters here
Purchase the book here
About the Author:
(from Amazon)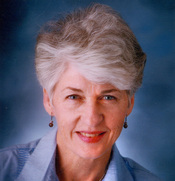 There is a comprehensive
biography of Patricia Fry which can be viewed here
. This is one interesting woman!
Goodreads
Website
I received an e-book copy of this book for review purposes. All opinions expressed are my own honest opinions. For more information please check my
Disclosure Statement. Our giveaways are in no way sponsored or promoted by Facebook.