This is the third book in this delightful series. It can be read as a stand alone but I would suggest you read them all since each book mentions the others. To read reviews of the 1st 2 in the series click on the titles.
Catnapped
(book 1)
Cat-Eye Witness
(book 2)
Rags, the kleptomaniac cat (he really will steal anything within paws reach!) found a note in the wall that Michael was redoing as part of the renovation of the house. The note is retrieved but it is written in what they think is German. Turns out that a curse was put on this house years ago by some Gypsies. Meanwhile lots of action is taking place--none of it good. Rags has to dig up lots of evidence to get them out of all this. And meanwhile they find that the curse can be reversed---will they figure out the clue?
This series is easy reading but will definitely keep you entertained!! I am now eagerly awaiting the 4th book of this series!!
About the Book
: (from Amazon)
Michael Ivey, the local veterinarian and Savannah's new husband is attacked by an enraged client and then later accused of this man's murder. The evidence quickly stacks up against Michael, until Rags, Savannah's kleptomaniac cat, starts digging up clues implicating the unlikely suspect.
Coinciding with the details of this challenge is the discovery that the old house, which the couple purchased from Savannah's aunt, is cursed. Is this why the couple has not been blessed with a child?
Savannah's sister Brianna comes for a visit. She teams up with the Iveys' vet tech, Bud, to discover how to break the gypsy spell and they fall hard for each other. Will their courtship be strengthened or weakened by a frightening carjacking incident?
Detective Craig Sledge is prominent in this story as the lead investigator in the murder case. As usual, he engages in some creative tactics to get the information and the confessions he's after. He has also become embedded in Savannah's friend, Iris's family. He's dating Iris and helping with her son, Damon's rehabilitation in prison.
Purchase this book here
About the Author
: (from Amazon)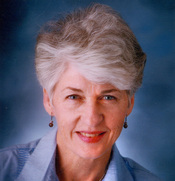 There is a comprehensive
biography of Patricia Fry which can be viewed here
. This is one interesting woman!
Goodreads
Website
I received an ebook for review purposes. All opinions expressed are my own honest opinions. For more information please check my
Disclosure Statement. Our giveaways are in no way sponsored or promoted by Facebook.