This book is not what you would normally expect when you consider the author is a veterinarian. What it is--the heart warming and sometimes heartbreaking stories of some of her patients and their owners. The pets and people's identities are fictitious, not so the stories. Katherine Primm is not only a caring vet and human being-she is a great writer who will immerse you in these stories involving you and drawing you right in to the laughter and predicaments only a person who owns a pet will truly understand.
If you have ever owned a pet then I urge you to read this short book. It took me less then an hour to read but I plan to re read it several times--it was that good.
About the Book
: (from Amazon)
From the Author
If you have ever wondered what it is like to be a veterinarian, this book shows you an inside glimpse at all the fun and emotions that happen every day.
From the Back Cover
This memoir is a privileged glimpse in the life of a caring and capable healer. Personal and medical details paint a charming picture of the author's love for her patients, respect for their owners, and complete dedication to her profession. ~Simon Pereira Shorey
A charismatic and skilled vet, Dr. Primm's personal writing style brings you into the challenging and amusing world of the dog and cat hospital she has built.
America's Veterinarian Dr. Marty Becker: "The heart of veterinary medicine beats inside thousands of vets who give their all for animals. Kathryn's book shows why I'm so proud of my profession and proud she is my colleague. Animal lovers will love this book."
Did that REALLY happen? Fun, touching and Intriguing stories from a real life vet!
Give TWO gifts in ONE! 100% of proceeds (after costs) from Tennessee Tails for the 1st year go to animal rescues!
America's Veterinarian, Dr. Marty Becker says, "Animal lovers will love this book."
A charming picture of the author's love for her patients, respect for their owners and dedication to her profession.
Purchase the Book
About the Author
: (from Amazon)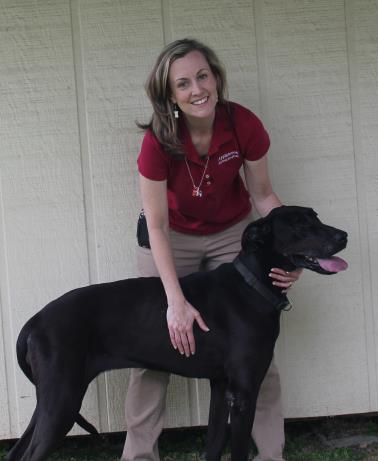 Dr. Primm graduated from Mississippi State University College of Veterinary Medicine in 1996. She is owner and chief veterinarian at Applebrook Animal Hospital in Ooltewah, Tennessee. Dr. Primm has been invited to speak to veterinarians, students and animal lovers alike about how pets enrich our lives.
Tennessee Tails : Pets and Their People is her first book. Since publication on June 4, 2013 it has been enjoyed around the world. It is available in paperback and Kindle format. It can be found on Amazon.com, Barnes and Noble booksellers (online and select stores) and always at Applebrook Animal Hospital. Since Dr. Primm feels passionately that we should be responsible stewards of the animal world, any proceeds from book sales beyond costs to produce and promote the book will be donated to the non-profit organizations, The Pet Placement Center and our local HES. Dr. Primm is also donating signed copies to the rescues for them to give to patrons who make donations or to sell as they see fit.
For those that have asked for "more tails", Dr. Primm is working on her next book.
Author Website
Goodreads
Twitter
I received a paperback copy of this book for review purposes. All opinions expressed are my own honest opinions. For more information please check my
Disclosure Statement. Our giveaways are in no way sponsored or promoted by Facebook.