Mommie..Again has agreed to co-host Sunday Strolls with me!! So now you can enter on here or on Mommie..Again and the links will appear on both! Please feel free to link up all your wonderful giveaways here!! Link directly to the giveaway. Those linked to websites or main blog pages will be removed. Please use blog name, giveaway title and end date when posting. Post some, Enter Some, Win Some!
AND Why don't you follow me on Bloglovin' so you will be the first to know what's up at Miki's Hope!
Wibya disappeared so I had to switch the way you can share my individual posts. It is on the top left hand side-in order to share with G+ you have to click the + button then scroll until you find google +. Hopefully this works!! Following me is still the same (mostly on the right hand side and email at the top).
Is it really Spring? I haven't seen even one Robin yet-maybe they know something we don't. All I know is I am still cold and can't get rid of one either. My appearances online have been somewhat sporadic because of it and because I've been sleeping (the antibiotics are doing a job on me). A LOT. My Mom got back from visiting her first great grandbaby and is over the moon-the babies parents don't want her pic on the internet so you'll just have to take my word for it--Charlotte Celine is a pretty little thing and according to my Mom a very good baby (hope I'm not jinxing things by saying that).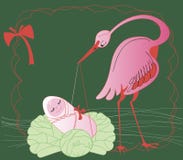 All opinions expressed are my own honest opinions. For more information please check my
Disclosure Statement. Our giveaways are in no way sponsored or promoted by Facebook.